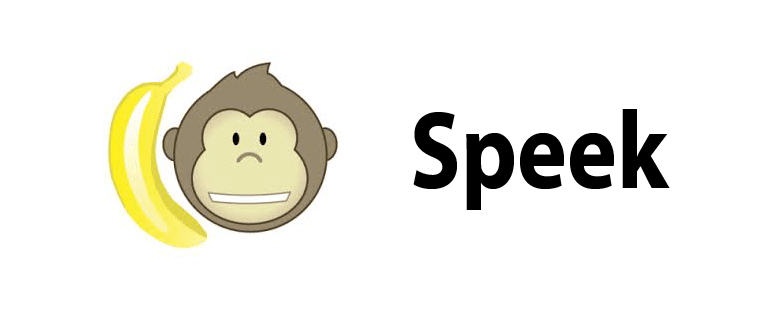 Recently I polled a bunch of my friends and colleagues about their favorite service for performing conference calls. Unfortunately, I wasn't really impressed with any of their recommendations (sorry guys)!
I decided to do a little bit of my own research and came across this GREAT platform. I like it so much, I decided to write a blog about it!
The service is called Speek.
---
So, what is so great about Speek? First off, I really like their logo, it is a monkey talking on a banana. That alone is just awesome. Second, rather than getting a new conference call PIN number each time you want to make a call, you simply enter your designated URL that NEVER changes and is super easy to remember. Our url for instance is:
speek.com/riwebgurus
. Easy enough, right? From there it prompts you to put in the telephone number you would like to use during the call and Speek calls YOU! Within seconds, your phone rings and you are on the call!
Additionally, if you've logged in on the computer, you can see the other people on the call and it also tracks some history about the call so you can review it later. If you're on the run, they have an app for your mobile phone and they also have an extension for Chrome users (that's me) that with a click of a button, syncs up with your Google calendar to easily invite others to the call. It pre-populates all of the information you need including directions on how to join a call and your custom URL. We use Speek now for all of our conference calls and our clients find it easy to use with no interruptions!
They say that when you like something, you should tell other people about it so that they can share in the same enjoyment of a service or product…
So, what else can I say? Speek away!