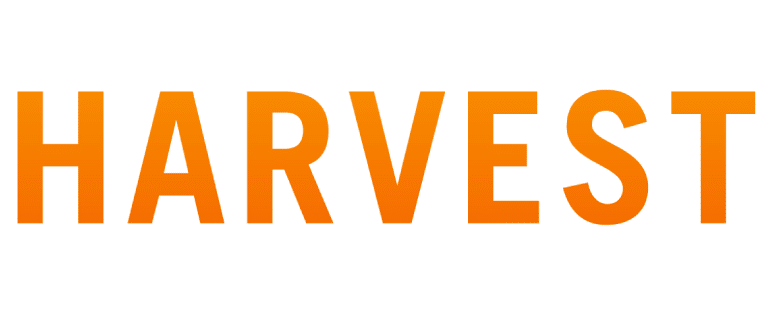 As a small business owner, it is helpful to learn what other small businesses are doing to be successful and keep up with the times. Anytime we come across a particular product or service that we like, we like to talk about it. Perhaps it can help you as much as it's helped us. Today I would like to share with you our success with a service called Harvest. Harvest is an invoicing program that allows you to easily track your time and invoice your clients.
A few of the reasons we like using Harvest for Invoicing:
It's online.
This allows you to access your Harvest account from anywhere, anytime. It also lets you add multiple people to the account, so all employees can be added to track their time, while only a few can be added to manage the overall capabilities of the invoices.
You can link it up with your Credit Card Processing.
When your invoices go out, you can choose to only send them a .PDF to pay by check, or you can also send them a link to pay online. This will bring them to your secure credit card processing site for payment (we use Stripe, another company we really love)! By offering credit card payments, you can in some cases get paid up to 16 days faster!
Automation.
In our business, we charge some of our clients yearly for hosting. With everyone's yearly payments being due at different times, it can be hard to keep control of. With Harvest, you can set each client individually to receive their annual hosting invoice when it's due automatically! The invoices go out without us even having to think about it. This is an area at one point in our business we were definitely losing money on.
Track Time Individually.
Each person tracking time gets tracked individually. This allows you to provide line items to your clients for each time work is performed, detailing what was done and by whom.
Add Ons.
Harvest connects with a lot of your favorite tools. From your smartphone, to your project management space (we use basecamp), to your accounting software (we use Quickbooks). They are constantly adding new add ons as well, to streamline all of your business practices.
The mention of Quickbooks brings up a thought you yourself might have: Why not use Quickbooks to do all of this stuff? Well, in our case, we use Stripe to handle our credit card processing, and Quickbooks doesn't do Stripe. Harvest is also a much simpler application to use in our opinion, and it was all we were looking for. I actually kind of enjoy doing our invoicing now, whereas I couldn't stand it before!
To me, Harvest is Invoicing made fun!
(If that's even possible).
Harvest is something you could get up and running within a matter of minutes – and you could probably do it all yourself! As I mentioned before, we use this in our business, and find it very useful, and reliable. Read more or give it a try today! They offer a free 30 day trial!