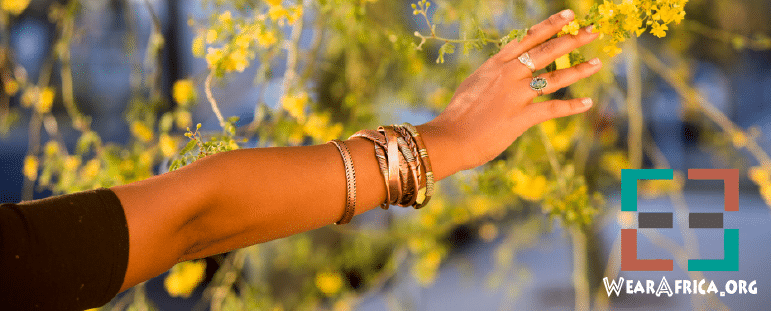 Wear Africa isn't just another website build for us, it is a compelling story about trying to make a difference.
Wear Africa sells handcrafted African jewelry, art and crafts with the goal of exposing the African culture and telling a story with each piece. With every purchase, you can feel that you are doing well in Africa and giving back.
The work we did for Wear Africa started at the very beginning, we helped pick the name! From there, we developed the logo, which included a lot of research into the African culture. We ended up with a logo with much meaning.
Coming from the expression "Woforo dua pa a, na sepia wo" meaning, "When you climb a good tree, you are given a push." More metaphorically, it means that "when you work for a good cause, you will get support."
From there we designed the website, which we wanted to be rich in photos to help tell the story of Wear Africa. We were fortunate to work with Deanna Dent (deannadent.com) who has done an amazing job capturing the essence of the African culture and traveling with Bryan to Africa to get it all documented. The colors of the site, like the logo, are bright and cheerful, yet subdued, which overall makes it aesthetically appealing. Product purchase was also of main importance. We wanted to make the process easy, so we chose to go with a one page checkout for quick transactions.
We also designed for all of the specific social media sites as well. Using the same imagery and the sending the same message is important, we will assist in changing these out periodically as the organization grows.
Overall, this was a really really fun project to work on, it is for an amazing cause, and it is in support of a wonderful friend. Follow the Wear Africa story on Facebook, YouTube, Pinterest and Instagram! This is just the beginning, and we have a lot of stories and adventures to share with you!
Oh, and if you want your own piece of the story, consider a purchase today!
Mushali chiwahi and Mwani vude mwani!
Remain well and Thank you!