We recently received a referral of a local woman who has a very unique and innovative product called "The Bridal Shower BowK." This product is a durable plastic holder meant to have the ribbons from the bridal shower gifts looped through the holes to create a stunning, one-of-a-kind BowK to use during her wedding rehearsal! Check out the photo below of a completed "BowK".
The fun thing about this product is that she has entered it into a contest called "Walmart Get On The Shelf" where people (just like you, hint hint) can vote, and who knows, someday very soon her product could be on the shelf!
---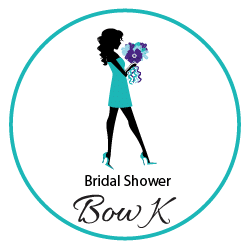 So I'm writing this blog for two reasons…
First, it is a great highlight of the work we've done so far for BowK.
The logo is that of a modern bride (check out the tagline) carrying her "BowK" using bright modern colors of teal, purple and blue. The bride to be is a black silhouette really putting the emphasis on the "BowK." We also set up a temporary website (until the new one is complete) where you can learn about the BowK, see a video and purchase the product. You can also purchase a BowK for all the "Brides to be" in your life here. bridalshowerbowk.com.
---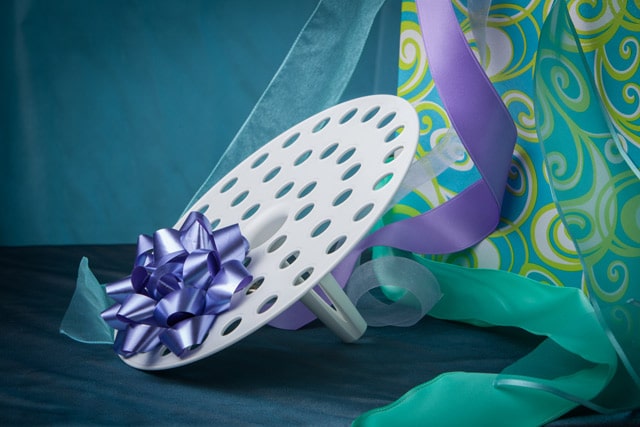 We need your help!
The second reason I'm writing this is to make you aware of this product and ask for your help in the voting! Voting will be going on the whole month of August, and you can vote Everyday if you like for the BowK!
Check out the video and click to vote for BowK at Walmart | Get On The Shelf!