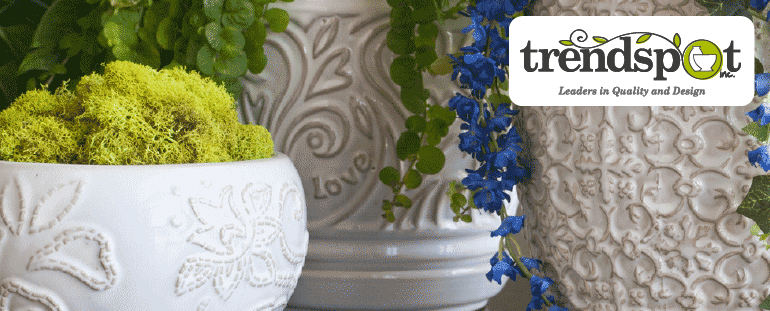 If you've ever talked to me about a website before, I'm sure you've heard me use the term that "photography can either make or break a website." Our most recent website launch, trendspotinc.com is a great example of beautiful photography, coinciding with strong company branding- which made this website build a very enjoyable and seamless experience.
Trendspot is a global leader in outdoor and indoor decorative products, including planters, vases and garden decor. Leaders in quality and design, you can find their products at familiar spots such as Home Depot, Target and Walmart. Their online needs with the RI Web Gurus included a few things- a new website representing their updated branding, a blog integrated with the website (originally they had a separate blog), the setup and design of their email marketing campaign and the setup and design of their Facebook and YouTube social media outlets.
A couple of fun facts about Trendspot:
We were able to finish their website a week ahead of their original launch date!
We never met them, this complete process took place via conference calls!
So, check out trendspotinc.com and feel free to "like" their Facebook page! And the next time you find yourself at Target or Home Depot, look for and maybe even purchase some Trendspot products!
Oh, and also remember to keep the Gurus in mind for all of your website needs!