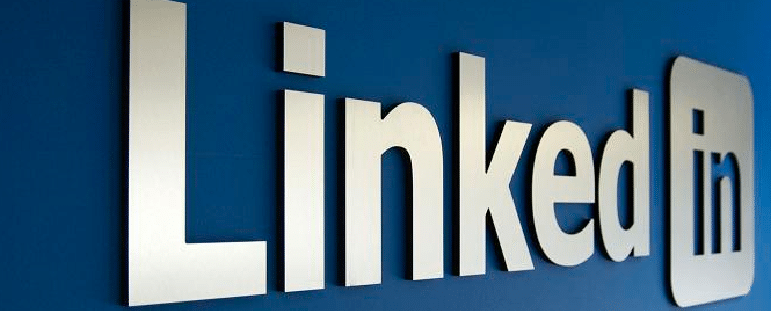 Got Linkedin?
Recently, I have noticed that LinkedIn has been coming up as a topic in many social settings. Generally the public seems divided on their opinions of the ever growing social media platform. Some have never heard of it while others feel it is very beneficial for their professional development.
Linkedin Basics
Linkedin.com is the largest social media hub/network for business. It is a business marketplace that is specifically about doing business online with businesses. Large directories of professionals have the ability to share their work experience, resumes and connections. Users have the ability to network and tap into a huge pool of connections that previously were not available to them.
LinkedIn bridges the old gap of "It's not what you know, It's who you know". We now have the ability to reach out and nurture a professional relationship that previously never existed except through the right people and connections.
Another social media site so what's the point?
I have found that the nay-sayers feel it is a waste of time. "It is full of job seekers or full of crappy job recruiters". Their time is already taken up with all the status updating and tweeting they have become accustomed to. Additionally, many feel they do not want to be linked with people they work with outside of the work zone. They prefer the carefree Facebook site where they can post duck lip pictures, share their favorite Meme, Like everything they see and YOLO until their heart is fully content.
LinkedIn requires users to class it up, wear a nice suit and be professional. People care more about their LinkedIn reputation as your potential new boss might be viewing your profile. More and more recruiters are using LinkedIn to find new talent. The market for looking for jobs is changing rapidly. Monster and CareerBuilder are becoming portals of the past where your resume gets sent into a big black hole. LinkedIn provides recruiters and job seekers with a virtual networking platform in which they can learn a whole lot more about each other without having to pick up the phone.
Should you bother joining?
When used correctly LinkedIn can be of huge value to anyone wanting to conduct business, research potential employer's, discover new opportunities and gather some real talent for your own company. Other benefits are as follows:
LinkedIn now serves as the new Resume / CV
LinkedIn has over 187 million users and growing daily.
1 new member signs up every second of the day that's about 86,400 new members every 24 hours
There are now more than 1.4 million active groups.
The referral and trust by users is the highest among all other Social platforms including Facebook. And this is the most important thing in my opinion.
So the question now is, Do you have a Linkedin account? If yes how do you use yours? Please comment leave your comments below