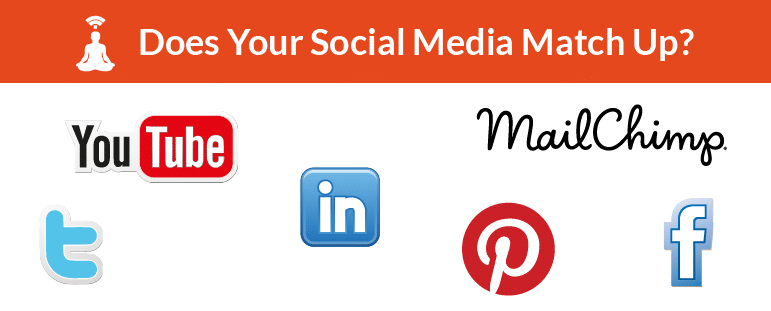 One Image Should Just Do It All?
It seems simple enough to have one image of your logo to use across multiple social media platforms; somehow each social site should just know how to configure your logo for you, right? Unfortunately, that isn't the case.
Depending upon which social media platform you are using, Facebook, Twitter, YouTube (the list could go on) or even your email marketing, the design specs are all different! Why is this? Well, each social site is serving a different purpose, they are asking for or generating different content, and they are all trying to create an optimal experience for each individual user. Making the experience unique so that brands can get creative with their marketing, is an added (yet sometimes frustrating) bonus.
Profile Pic, Timeline Image, Cover Photo, WHAT??
Between profile pics, to timeline images, background images and custom forms, it can get pretty overwhelming if you don't have the proper tools. Here at the RI Web Gurus, we can help. From correctly setting up your social sites, to optimizing them for SEO, to making your brand consistent across all of them, we have the tools and the know how to get it done quickly and pain free. Setting and "matching up" your social sites often takes very little effort from you and creates a seamless experience for your users.
Social Media Done Right.
Check out the brand match up that we recently completed for the Boys and Girls Clubs of Providence.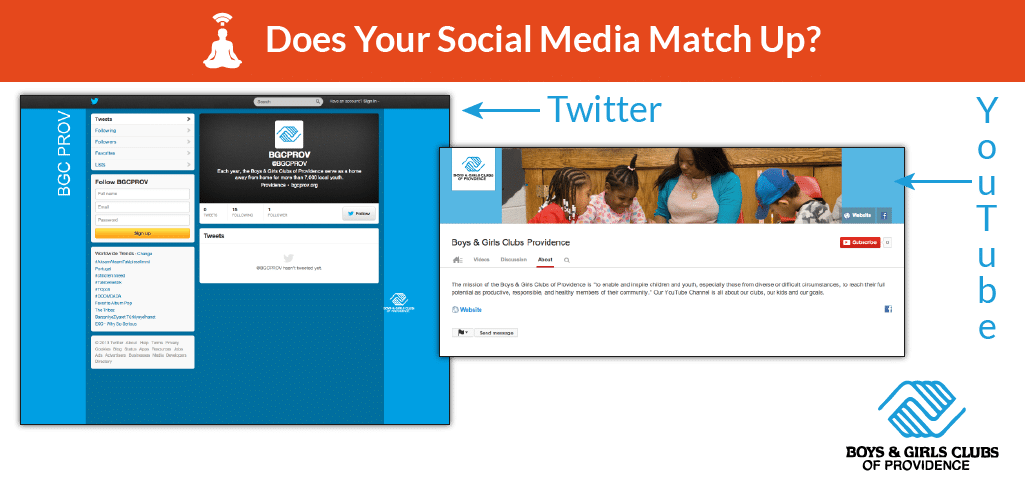 The BGC blue is incorporated on every social site, along with their logo, and (where applicable) we used the same image for consistency. So now, when you branch off to any social site from the Boys and Girls Clubs of Providence website, there is no question as to whether or not you have landed in the right place.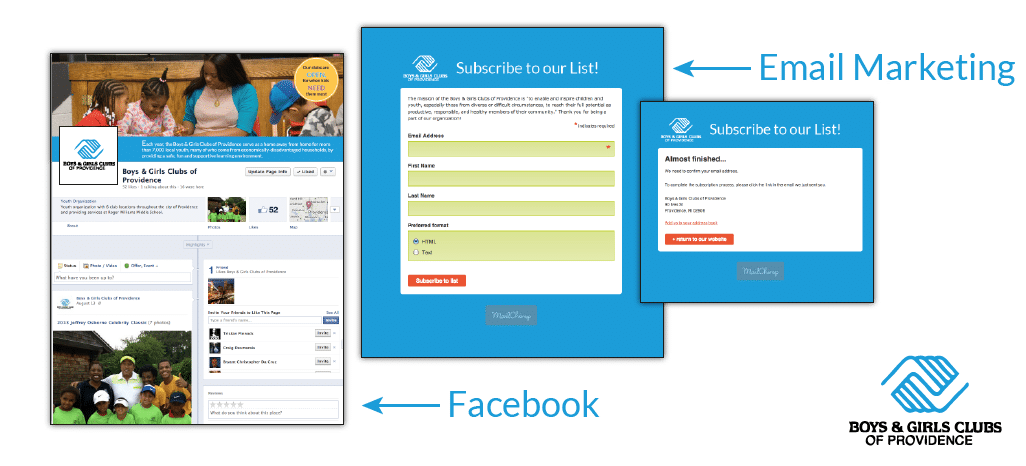 This gives your users confidence and security in your brand.
Social Media Match Up is a win/win. So whether you have some "half started" social media sites, or you just don't know where to start, we can help make sure your brand stays consistent.
Contact us today to learn more! 401-203-5932